Maxim Vengerov Launches New Education Initiative
The online music education website will allow the celebrated violinist to share his teaching expertise to students across the globe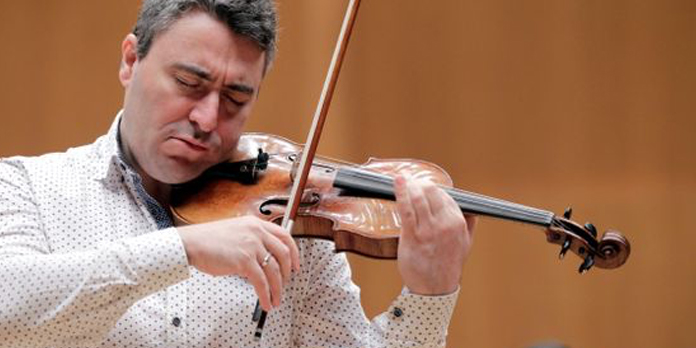 The idea came about from the lockdown in early 2020, when the importance of online learning became evident.
Vengerov will be offering up to four free music lessons a week starting on January 20th, with the aim to support teachers, students, and young performers affected by COVID-19.
In the first month, students from Salzburg's Mozarteum and London's Royal College of Music will receive lessons. Violinists, violists, and chamber music groups across the world can apply for a lesson via a lottery ticket.
To launch the initiative, there will be a free online concert on January 14th, featuring Vengerov and pianist Roustem Saïkoulov performing Strauss Violin Sonata in real time between two cities — Vengerov in Monaco and Saïkoulov in Paris.
"This is a challenging time for music," Vengerov said.
"Online teaching shall never replace live interaction between a teacher and student, but it is an incredibly effective way to support traditional learning and information exchange. It overcomes many different barriers, including geographic ones, making it extremely democratic.
"When you teach online, the concentration of both teacher and pupil is amazing. You just focus on the screen, where the student is playing. The results with my students have been staggering, so I feel very excited about being able to share this experience with talented musicians around the world, in such an inclusive way.
"It's a thrilling age for new technologies — everything is improving very quickly. I believe that it's the duty of today's leaders and entrepreneurs to create new platforms for musicians. We have to transform the online world into something alive, creative and artistically exciting — but which is also financially sustainable. My goal is to support teachers, students and young performers affected by Covid-19 and to promote the viability of music and to offer young people new possibilities and a reason to believe that music is, and always will be, a great profession."
You can learn more here: www.maximvengerov.com