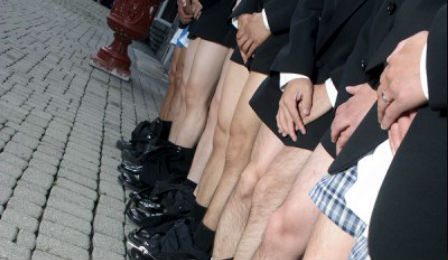 Members of Trinity College's football club, in the United Kingdom have been disciplined after lowering their trousers during a formal dinner attended by violinist Maxim Vengerov.
Vengerov, who had given a masterclass to four students at the famous college earlier in the day, was dining at the time with his father, and being served dessert as the students simultaneously exposed their underpants.
The football club was fined an undisclosed amount over the prank - and its members made to attend a behavioural workshop.