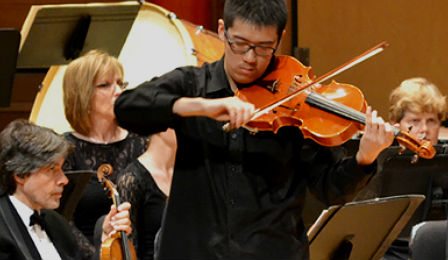 17 year old Zhanbo Zheng, from China has been awarded 1st prize in the 2014 Primrose International Viola Competition, in Los Angeles.
2nd prize was awarded to Manuel Vioque-Judd, from France – and 3rd prize to Cong Wu, from China.
A student of Professor Wang Shaowu at the Beijing Central Conservatory of Music, Zhanbo is a former 1st prize winnger are the Villa de Llanes International Viola and Cello Competition.
Zhanbo will receive USD $5000, a gold-mounted Arcos Brasil bow and a number of performance engagements.