Michigan's Kalamazoo Symphony Orchestra Presents World Premiere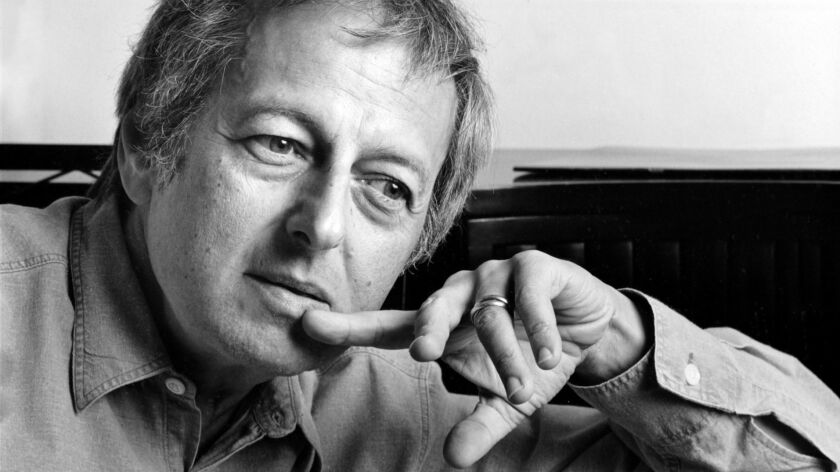 (Photo credit: Patrick Downs / Los Angeles Time)
The Kalamazoo Symphony Orchestra's (KSO) upcoming concert conducted by its music director Julian Kuerti, will mark the finale of its centennial Masterworks series this year. 
The concert will feature world-renowned violinist James Ehnes playing Brahms' Violin Concerto in D major and will conclude with the world premiere performance of "Concerto for Orchestra," written by André Previn, a distinguished pianist and conductor, as well as composer.
"It is not every day that we have the opportunity to breathe life into a new piece of music," Kuerti said in the press release. "The performance of Previn's Concerto for Orchestra has been almost six years in the making, and we cannot wait to share this experience with Kalamazoo. And with James Ehnes playing the Brahms Violin Concerto, this may well be the concert of the century!"
Previn's new work was commissioned by KSO in 2016 specifically for their 100th Anniversary celebrations. Completed in 2017, the piece was originally part of KSO's 2020-21 season, however, its performance was delayed due to the pandemic.  
Previn's eclectic seven-decade career included a Pulitzer Prize, four Academy Awards, and ten Grammy Awards. In addition to writing for the classical, pop, and jazz genres, he was also a conductor and pianist. He served as Music Director of the LA Philharmonic, London Symphony, Houston Symphony, Pittsburgh Symphony, and the Royal Philharmonic Orchestra.
 "It is such an honor to share this new work with our community," added KSO executive director Jessica Mallow Gulley. "As we close out our first 100 years, I hope you will join us to celebrate this incredibly special moment in our history."
To attend the concert, click here.
In addition to their centenary, KSO also announced their "Music Connects Us 100th Anniversary Campaign" — an $8.8 million venture to ensure the orchestra's activities for the next century, including the symphony's artistic excellence, community engagement, and financial sustainability.