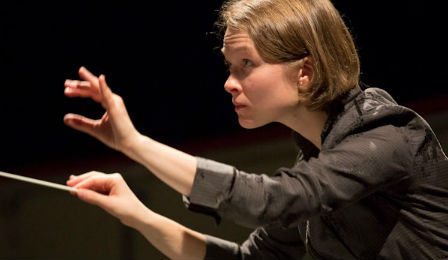 The Los Angeles Philharmonic has today announced the promotion of Lithuanian conductor Mirga Gražinytė-Tyla from Assistant to Associate Conductor.
Having commenced with the Phil in the 2012-13 season as a Dudamel Conducting Fellow, Mirga's new position will bring additional responsibilities - plus see her continue to serve as the orchestra's cover conductor.
"The Philharmonic has afforded me tremendous growth, both personally and professionally ... I'm very grateful to build upon this invaluable experience and continue on this journey," the 29 year old has said.
A graduate of the Zurich Conservatory, the Mendelssohn Conservatory and the Bologna Conservatory, Mirga will also next season commence her appointment as Music Director of the Salzburg Landestheater.