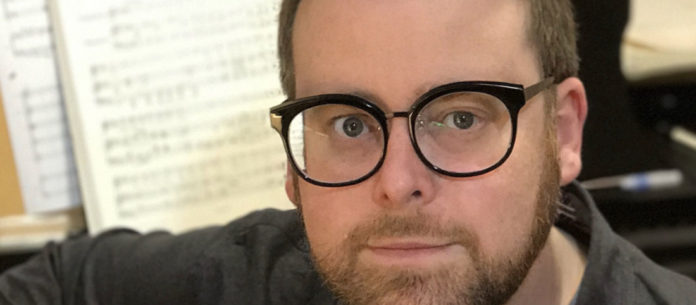 The German-based Morgenstern Trio performing the world premiere performance of American composer David Ludwig's Piano Trio No. 3 'Spiral Galaxy'.
Recorded live on the 9th of March, 2018 - with violinist Stefan Hempel, cellist Emanuel Wehse and pianist Catherine Klipfel at the Leo Rich Theater in Tucson, Arizona, United States.
"Spiral Galaxy was commissioned by Arizona Friends of Chamber Music for the Morgenstern Trio ... it is my third piano trio and it's very different from the two previous ..." David has this week told The Violin Channel.
"Many of my pieces are motivated by some relationship to science and observation, with this work inspired by our eternal home The Milky Way ... " the Curtis Institute of Music composition faculty member has said.
"In this trio, I've used principles from math and physics to guide its musical ideas, shapes, and language - and the individual movements of the piece are each in their own way a direct reflection on specific cosmic presences."
"On a more poetic level, I was moved in writing this trio by the idea of the spiral, itself, and how that shape is a metaphor for the growing connections (and complications) of our lives."
THE MORGENSTERN TRIO | DAVID LUDWIG | PIANO TRIO NO. 3 'SPIRAL GALAXY' | 2018