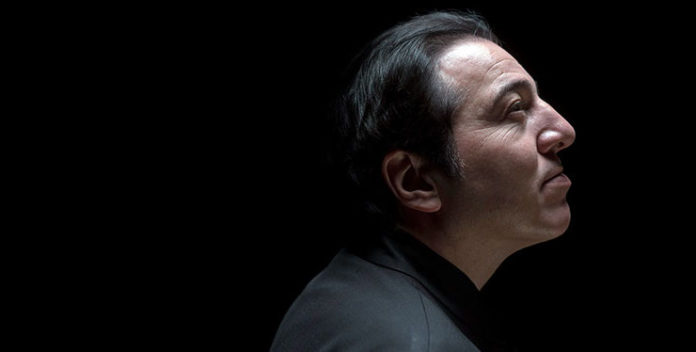 French cellist Camille Thomas performing the world premiere recording of acclaimed Turkish composer Fazil Say's 'Never Give Up' Cello Concerto – with conductor Stephane Deneve and the Brussels Philharmonic Orchestra.
Recorded on the Deutsche Grammophon label - and released on June 5th, 2020.
"My cello concerto was composed in 2016 and 2017 for Camille Thomas, a young French cellist, whose playing I find truly beautiful with incredibly emotional ..." Fazil has this week told The Violin Channel.
"Back in 2015, 2016 and 2017 there were many terrorist attacks in Europe, particularly in Turkey and in my hometown of Istanbul ... airports, concert halls, football stadiums and in the streets ... it seems like it was almost every day and it was a really dark time in our lives ..." the 50-year-old composer has said.
"When writing this concerto amid all this turbulence, I was determined to show resilience that we will never give up - and that there will always be hope for a beautiful and peaceful world."
CAMILLE THOMAS | FAZIL SAY CELLO CONCERTO 'NEVER GIVE UP' | 1ST MVT | STEPHANE DENEVE & BRUSSELS PHILHARMONIC ORCHESTRA | WORLD PREMIERE RECORDING | 2020
CAMILLE THOMAS | FAZIL SAY CELLO CONCERTO 'NEVER GIVE UP' | 2ND MVT | STEPHANE DENEVE & BRUSSELS PHILHARMONIC ORCHESTRA | WORLD PREMIERE RECORDING | 2020
CAMILLE THOMAS | FAZIL SAY CELLO CONCERTO 'NEVER GIVE UP' | 3RD MVT | STEPHANE DENEVE & BRUSSELS PHILHARMONIC ORCHESTRA | WORLD PREMIERE RECORDING | 2020