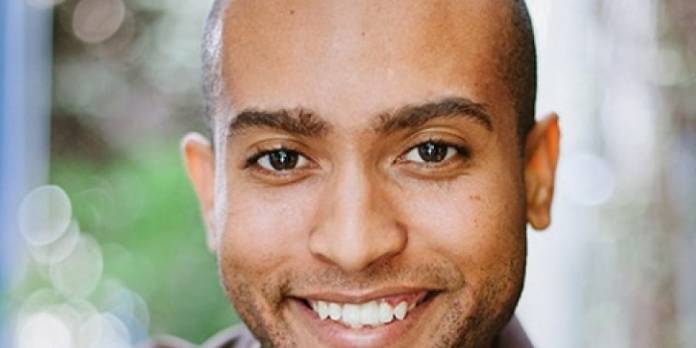 The world premiere was co-directed by dancer/choreographer Shauna Davis and Los Angeles Chamber Orchestra's (LACO) creative director of digital content, James Darrah.
Composer Derrick Spiva Jr. spoke directly with The Violin Channel about his composition.
"My work has always been driven by the desire to bring communities together," he said. "Mind the Rhythm continues on that path. Mind The Rhythm interweaves the dynamic range and tempo fluctuations of melodies found in the classical music of many different cultures (including Ewe, Carnatic, Balkan) together with the intimacy of American folk and pop music, and the driving, endlessly contrasting elements of electronic music.
"In 2008, I was mainly writing hip hop and rap beats that were influenced by different musical traditions from around the world. As my classical composition opportunities increased, I was always looking for a project that could give me the flexibility to combine my love for beat making with my love for classical music. This year, Los Angeles Chamber Orchestra presented the opportunity for me to do this in their 'Close Quarters' digital series."
Originally commissioned to write a work that would just accompany Stravinsky's L'Histoire du Soldat, Spiva Jr. had an opportunity to add more music to the episode, so he wrote this work in two parts.
"After writing the piece, the process of creating the episode for the digital premiere was very collaborative," he said. "I worked with audio engineer Ian Andrew Smith to create a sound mix that combined the violin with electronics in a way that allowed both to fully occupy the foreground, without losing unique timbral qualities.
"I would love for listeners to take away from Mind The Rhythm a sense of optimism that music that crosses boundaries can do so while respecting the artistry of performance from every collaborator. I hope that the work can play a part in moving the conversations in classical music forward into an age of inclusive creativity, full of energy and promise."
DERRICK SPIVA JR. | TEREZA STANISLAV | "MIND THE RHYTHM" | 2021