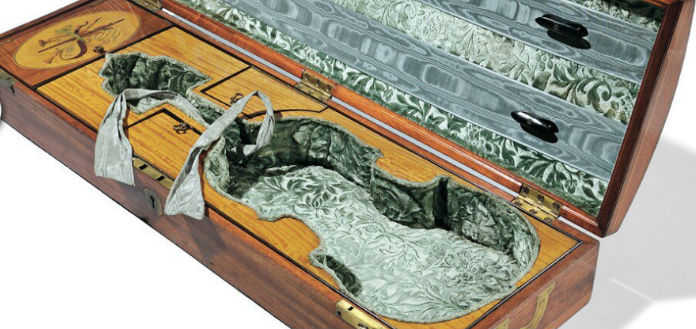 A 1887 W.E. Hill & Sons violin case has been sold by Skinners Auctions, in Boston for US $17,220 - making it the highest price ever paid on record for a violin case.
The case, commissioned specifically to house Stradivarius violins is believed to be one of only twelve known 'Apostles' - crafted from exotic woods, fine paper lining and brass hardware.
It was originally listed with an estimated value of US $6000-8000.