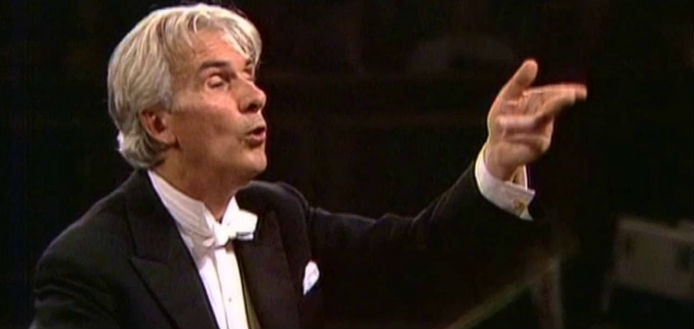 Legendary German conductor Rudolf Kempe was born on this day in 1910.
Kempe served principal conducting positions with the Royal Philharmonic Orchestra, BBC Symphony Orchestra, Staatsoperette Dresden, Vienna State Opera, Bavarian State Orchestra, Tonhalle Orchester Zürich, and the Munich Philharmonic.
Growing up, Kempe played the oboe and served as first oboe of the Leipzig Gewandhaus Orchestra during his twenties. In his early conducting days, he was known to have both the orchestral score and his individual part on the stand at once.
He is credited in history with abolishing the Royal Philharmonic Orchestra's male-only decree. "An orchestra without [women]," he said, "always reminds me of the army." Kempe was drafted into the army during World War II, although he participated in musical activities instead of active combat and was quickly given unofficial permanent leave to work as a conductor at the Chemnitz Opera.
Kempe, known for his interpretations of Wagner's music, died in 1976 at the age of 65.
WAGNER | 'TANNHAUSER OVERTURE' | RUDOLF KEMPE & ROYAL PHILHARMONIC ORCHESTRA | 1973