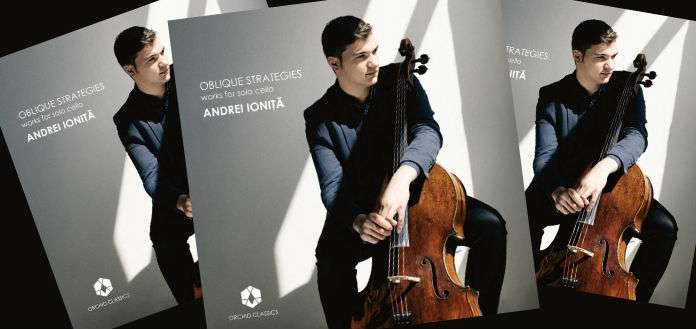 Orchid Classics has announced the release of Romanian cellist Andrei Ioniță's new album: Oblique Strategies: Works for Solo Cello.
The disc features Bach's 1st Solo Suite in G Major, Zoltán Kodály's Solo Cello Sonata, Svante Henryson's (b.1963) Black Run for Solo Cello - plus the world premiere recording of Australian composer Brett Dean's (b.1961) Eleven Oblique Strategies for Solo Cello.
''I simply wanted to put the wonderful instrument that is the cello in the spotlight ... and use this disc to explore its incredible range of colours and effects - as well as its never ending melodic and harmonic potential ..." Andrei has told The Violin Channel.
"This repertoire is a journey through some of the biggest solo cello repertoire - the old and the new ..." the 2015 Tchaikovsky International Cello Competition 1st prize winner has said.
''I honestly just want to share my passion for music and for the cello ... there hasn't been a moment so far in my career that performing hasn't brought me joy.''