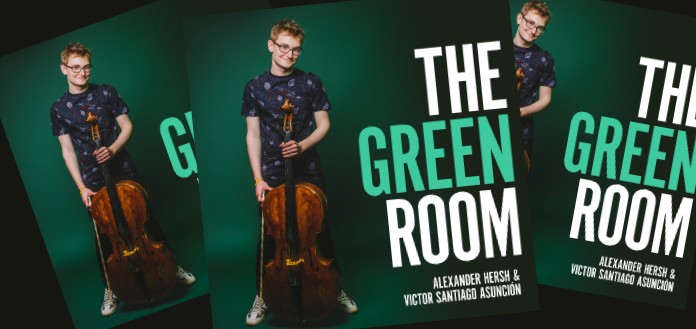 Cellist Alexander Hersh announced the release of his CD entitled "The Green Room."
Recorded with pianist Victor Santiago Asuncíon, the disc features Fauré's Romance for Cello and Piano Op. 69, Webern's Two Pieces for Cello and Piano, and Debussy's Sonata for Cello and Piano.
"This disc features beloved masterpieces for the cello that formed the basis for my recent video project exploring the intersection of classical music and cinematography," Alexander told The Violin Channel. "This release is a celebration of that project — an opportunity for listeners to respond to the performances with imagery from their own imaginations.
"Great music has the power to inspire and transport. My hope is that the music on this disc will provide countless journeys of inspiration for listeners for years to come."
To find out more about the Asian Americans Advancing Justice and the Colorado Healing Fund visit www.advancingjustice-aajc.org and www.coloradohealingfund.org.