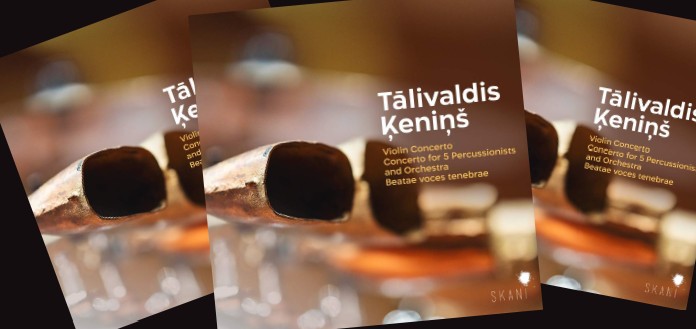 SKANI Records announced the released Latvian violinist Eva Bindere's new album entitled "Talivaldis Kenins."
"Despite being one of Canada and Latvia's foremost composers of the 20th century with eight symphonies, twelve concertos, three cantatas, and a wealth of chamber work under his name, the music of Tālivaldis Ķeniņš is not widely-known throughout the world," Eva told The Violin Channel.
"This is something SKANi has been trying to rectify in recent years and I'm delighted to be working and recording with them to help raise awareness of a composer whose musical language I believe to be of exceptional quality and value."
"To discover his music, which is of such a high quality and written with a wonderful technical understanding of the instrument, has been an amazing experience. It was first performed over 40 years ago by Canadian violinist Steven Staryk, and I'm very proud to be only the second violinist and first Latvian to record it.
I hope that the listener will also be taken on a similar journey of discovery and share in the joyful surprise one experiences when you listen to a piece for the first time and uncover a new musical world."