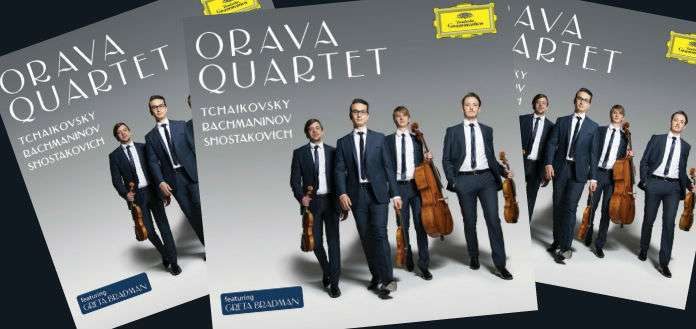 Deutsche Grammophon has this month announced the release of the Australian-based Orava Quartet's new album: Tchaikovsky, Rachmaninov & Shostakovich.
The disc features Tchaikovsky's String Quartet No. 1, Rachmaninov's String Quartet No. 1 and Shostakovich's String Quartet No. 8 - coupled with arrangements of Rachmaninov's 14 Romances, with Australian operatic soprano Greta Bradman.
''Our disc is centered around great Russian Quartets ... they are works that we have grown up with and have been part of our lives - even before we started playing quartets ..." violinist Daniel Kowalik has told The Violin Channel.
''We have tried to create a sound world of intimacy, depth, and vibrancy for the listener. ... hopefully something different for listeners who already have these quartets in their playlists," he has said.