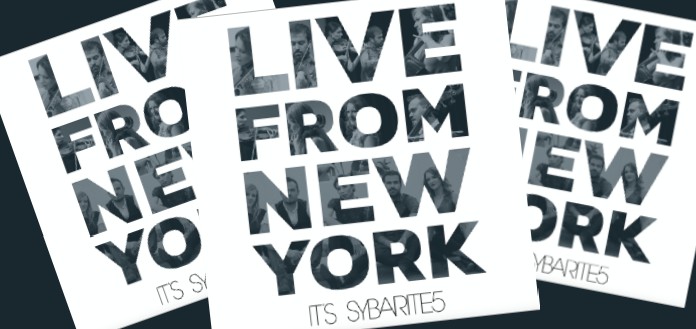 Bright Shiny Thing Records has today announced the release of New York-based Sybarite5 ensemble's new album: 'Live from New York, It's Sybarite5'.
Recorded with guest artists Shane Shanahan, Blythe Gaissert and Ehsan Matoori, the disc features William Brittelle's 'Future Shock', Brandon Ridenour's 'NuPac Kanon & Jig', Marc Mellits' 'Groove Machine', Ehsan Matoori's 'Tehran When Lonely & Naqsh-e Jahan', Michael Dellaira's 'Star Globe', Steven Snowden's 'Traveler 65', John Coltrane's 'Alabama' - and Aleksandra Vrebalov's 'My Desert, My Rose'.
SYBARITE5 | ALEKSANDRA VREBALOV | 'MY DESERT, MY ROSE'
"The inspiration for this album was born out of our love of our hometown of New York City, and our desire to get some of our favorite collaborative repertoire and latest new works out into the world to capture the energy of a live concert experience ..." bassist Louis Levitt has this week told The Violin Channel.
"There is something quite different and exciting about doing a live concert recording versus a studio setting ... we hope that listeners will take away a sense of what it's like to be at a Sybarite5 concert at our intimate 50 seat hometown venue, the cell ... we'd like them to feel like we've invited them into our living room to share our favorite tunes," he has said.