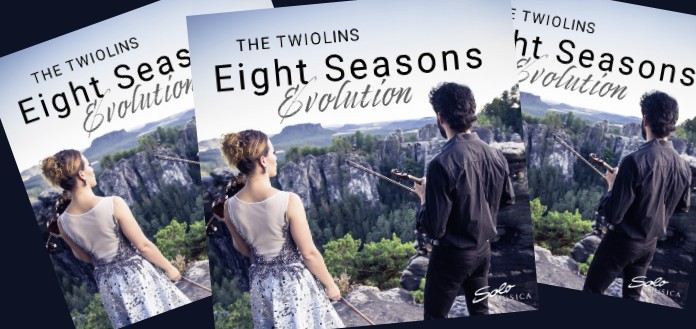 Solo Musica Records announced the international release of The Twiolins' album entitled "Eight Seasons Evolution."
Siblings Marie-Luise and Christoph Dingler make up The Twiolins duo.
"We were looking for an encore and Christoph arranged the Presto Vivaldi's 'Summer,'" said Marie-Luise. "While he was doing this, he realized how well 'The Four Seasons' could be arranged as a duo and he got into a fever of arranging.
"Additional inspiration came from Gidon Kremer's album 'Eight Seasons' and we found our own way to mix the works of Piazzolla with 'The Four Seasons.'
"The chamber music version of these masterpieces reveals completely new aspects. The listeners are able to experience both the 'Four Seasons' and the tangos of Piazzolla in a new way."