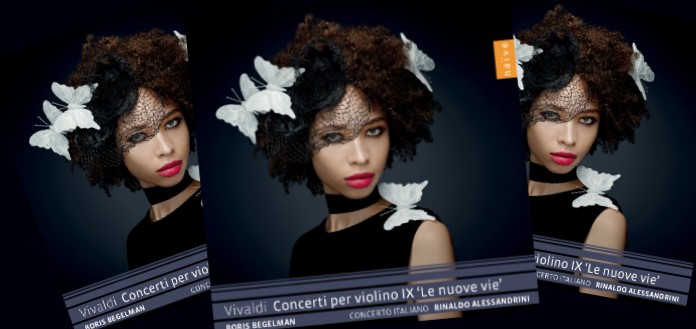 Naïve Records announced the release of violinist Boris Begelman's new album: "Concerti Per Violino IX 'Le nuove vie.'"
The title of the CD, 'Le nuove vie' (The new way) reflects a time when Vivaldi was trying to adapt his style to the new musical trends of the times. Boris Begelman, the concertmaster of the Concerto Italiano Ensemble, is featured in the six concertos.
"Taking part in Vivaldi Edition is a source of inspiration in itself," Boris told The Violin Channel. "The concertos on the recording are unconventional for Vivaldi. You can hear that he is still very much himself — the music is still 'Vivaldian' — but there is something new. Discovering new facets of the composer's talent was so exciting!
"I hope that listening to the album will evoke a variety of emotions: sometimes joy, other times sadness, melancholy, or maybe even fury. I would be happy for audiences to have a genuine reaction to these touching, interesting, and incredible works. After all, that's what the music is, the food of the soul."