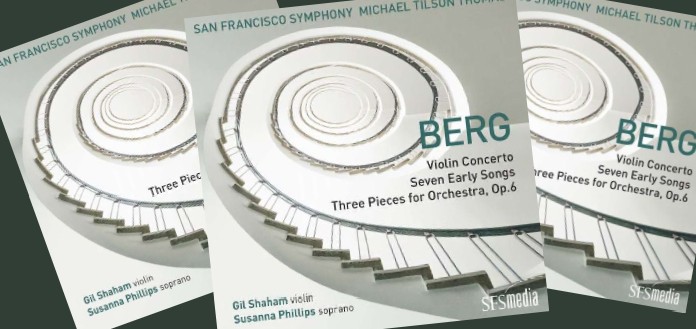 San Francisco Symphony Media announced the release of American-Israeli violinist Gil Shaham's new album, "Berg."
The disc was recorded with soprano Susanna Phillips, conductor Michael Tilson-Thomas, and the San Francisco Symphony.
"Twenty five years ago Michael Tilson-Thomas and I performed the Berg Violin Concerto," said Gil Shaham. "Maestro Tilson-Thomas had been encouraging me to learn the Berg for a while. 'Have you learned it yet?' was how he would greet me. That first performance was particularly inspiring."
"Michael, who is an avid Bergian, devoted much time rehearsing details of the piece and generously sharing his vision of the work with myself and the musicians of the New World Symphony.
"Over the years we returned to the score many times and performed it in San Francisco, Miami, London, and elsewhere. Often he would speak to our audience and, using musical examples, would briefly introduce 'In Memory of an Angel.'
"We had been discussing recording these performances for more than a decade and on the occasion of our last series of live performances in San Francisco decided to release those in the form of the current recording. The San Francisco Symphony and Maestro Tilson-Thomas were in top form and I felt very honored to be included in this project.
"My memory is that the great violinist Louis Krasner encouraged Alban Berg to write serialist music that would finally dispel the notion that it could not be soul-stirring.  Hopefully, listeners will be moved by the deep, intense expression of this music."