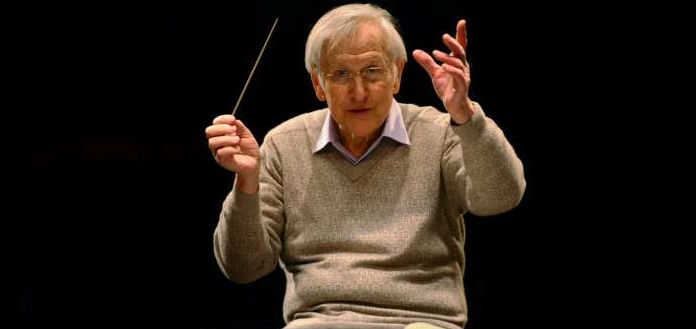 Swiss-born conductor Gustav Meier has passed away, from cancer - aged 86.
Maestro Meier served as Music Director of the Greater Bridgeport Symphony for over 40 years - and held conducting teaching positions on faculty at Yale University, Eastman School of Music, the University of Michigan, Peabody Conservatory and the Tanglewood Music Centre.
His famed students included: Yakov Kreizberg, John Mauceri, Marin Alsop, Alexander Frey, Antonio Pappano and Bobby McFerrin.
"All of us at Peabody are saddened to hear the passing of Gustav Meier - a great musician, pedagogue and colleague who for 18 years made Peabody's conducting program one of the best of its kind," Peabody Dean, Fren Bronstein has told The Violin Channel.
"We are honored to have known and worked with Gustav and send our deepest condolences to his family," he has said.
PHOTO CREDIT: Christian Abraham