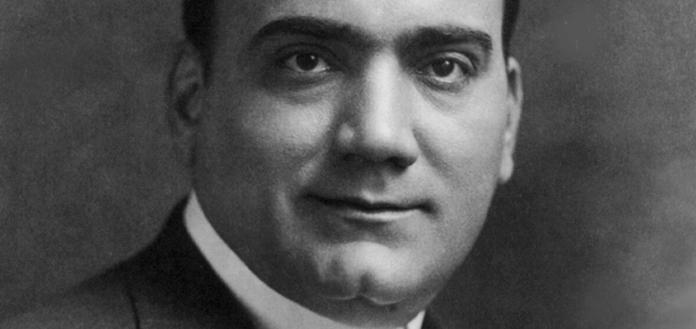 An intriguing collection of personal correspondence related to the great Italian tenor Enrico Caruso is once again for sale at Christie's, celebrating Caruso's centenary year.
The documents, which were originally auctioned in 2014, include approximately 283 letters and telegrams written by Caruso, and approximately 425 letters and telegrams addressed to him.
Caruso entrusted the documents to his friend Antonino Perrone fu Antonio in May 1921, three months before his death. None of these letters were published in any of the twentieth-century biographies of Caruso, not even in the 1990 biography penned by Caruso's son, Enrico Jr.
Many of the letters are highly personal, and document Caruso's tumultuous affair with the soprano Ada Giachetti.
The letters also discuss Caruso's repertoire, performance preparation, and issues with stage fright. "Before each performance starts, I get so nervous that I am very nearly beastly with everyone…" he wrote in 1904. Another letter noted that Verdi's Rigoletto "particularly scared" Caruso.
Some of Caruso's correspondence is already available, held in a collection at Johns Hopkins University, but this new collection will provide much deeper insight into Caruso's personal life.
"These letters tell a gripping story," says Thomas Venning, the Head of Books and Manuscripts at Christie's in London. "They take us inside Caruso's mind, as he grew from provincial tenor into the world's most famous singer — as well as bringing us the point of view of those close to him, drawn along by this human whirlwind. He seems to have been on a constant emotional rollercoaster."