Prizes Awarded at Italy's Guido Cantelli Conducting Competition
This week, the Premio Internazionale d'Orchestra Guido Cantelli awarded 1st prize to conductor Tianyi Lu, from New Zealand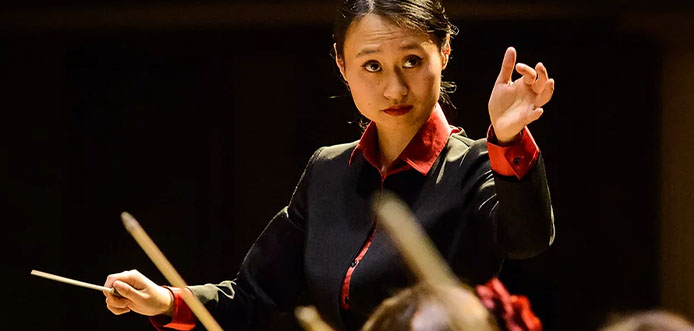 The 30-year-old currently serves as Female-Conductor-in-Residence with the Welsh National Opera and as Principal Conductor of the St Woolos Sinfonia.
"During these difficult times, it's normal to be afraid, but we need to be generous and care for others. That's why I would like to donate part of the prize to a local non-profit organization, Specchio dei Tempi, which supports mainly the elderly and weaker members of our community. Music and art must survive, without them we risk forgetting who we are," Tianyi said.
Conductor Dmitry Matvienko won 'The Critics Award' and the 'Made in Italy' Prizes. The 'Town Award' was presented to Diego Ceretta.