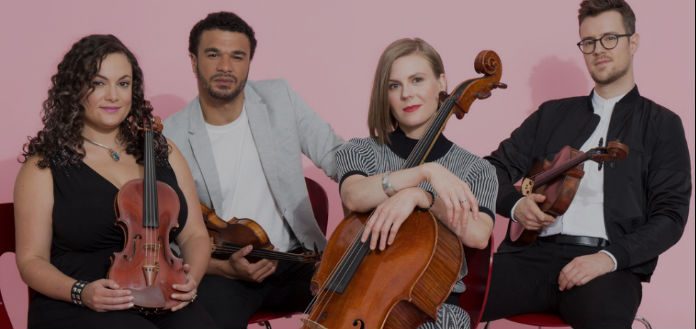 The New York-based PUBLIQuartet has this week announced composers Vahid Jahandari, Gemma Peacocke and Niloufar Nourbakhsh as the three recipients of the 2018-19 PUBLIQ Access Composition Prizes.
Each composer will receive a commission to write for the PUBLIQuartet ensemble - plus an invitation to engage in high profile talks and panels throughout the quartet's 2018-19 international season.
17 year old composer, pianist and cellist Avik Sarkar was awarded the 2018-19 PUBLIQ Access Junior prize.
He will be invited to compose a 5 minute commission for the ensemble.
All four works will be premiered at New York's National Sawdust on the 26th of April, 2019.
As part of the 2018-19 prize, each of the four young composers will be featured as part of The Violin Channel's 'New Music Tuesday' series.