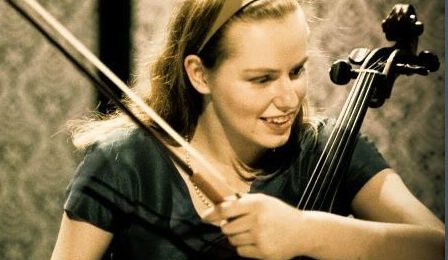 Pre-eminent British cellist Jacqueline du Pré was born on this day in 1945 – 71 years ago.
Passing away in 1987 aged just 42, after a crippling battle with multiple sclerosis, she is remembered as one of the finest musicians in history.
[video_lightbox_youtube video_id="EcVSqJsCSYs" width="590" height="385" auto_thumb="1" ]
JACQUELINE DU PRÉ & DANIEL BARENBOIM | BRAHMS | CELLO SONATA NO. 2, OP. 99 | 1ST MVT 
Mstislav Rostropovich once declared Ms du Pré as 'the only cellist of the younger generation that could equal and overtake his own achievements.'
Tragically, her last public appearance took place in 1973 - aged just 28.
She was married from 1967 until her passing to Israeli pianist and conductor Daniel Barenboim, and for much of her career performed on the 1712 'Davidov' Stradivarius cello – now on permanent loan to virtuoso Yo-Yo Ma.
[video_lightbox_youtube video_id="sdLn8zNB53g" width="590" height="385" auto_thumb="1" ]
JACQUELINE DU PRÉ & IRIS DU PRÉ | SAINT-SAENS | ALLEGRO APPASSIONATO
[video_lightbox_youtube video_id="OH0jUQTCCQI" width="590" height="385" auto_thumb="1" ]
JACQUELINE DU PRÉ | ELGAR | CELLO CONCERTO | 1ST MVT 
[video_lightbox_youtube video_id="llB7NaWLUc4" width="590" height="385" auto_thumb="1" ]
JACQUELINE DU PRÉ | DVORAK | CELLO CONCERTO | DANIEL BARENBOIM | CHICAGO SYMPHONY ORCHESTRA