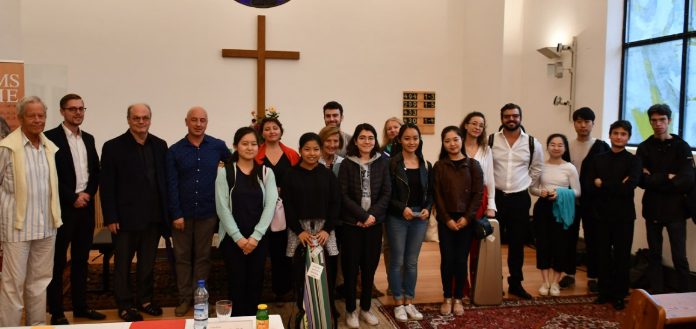 The 12 Semi-Finalists have today been announced at the 2019 Brahms International Violin Competition – in Pörtschach, Austria.
The 2019 Semi-Finalists are:
Gennaro Cardaropoli (Italy)
Murasaki Fukuda (Japan)
Asako Iimori (Japan)
Yerassyl Khamit (Kazakhstan)
Polina Krasovskaya (Poland)
Tikhon Lukyanenko (Russia)
Arthur Rusanovsky (Netherlands)
Mio Saito (Japan)
Elisa Scudeller (Italy)
Lisa-Maria Sekine (Austria)
Paolo Tagliamento (Italy)
Simon Wiener (China)
Hwapyung Yoo (South Korea)
Rino Yoshimoto (Japan)
Jingzhi Zhang (China)
Open to international violinists aged between 14 and 40, the 1st prize winner will receive EUR 2500.
The 2019 jury comprises: Andrej Bielow, Arik Braude, Michael Frischenschlager, Anna Kandinsky, Elisabeth Jess-Kropfitsch, Orfej Simic and Andreas Vierziger.