Semi-Finalists Announced at Australian Kendall National Violin Competition
The 8 Semi-Finalists have been announced at the 2017 Australian Kendall National Violin Competition, in Sydney, Australia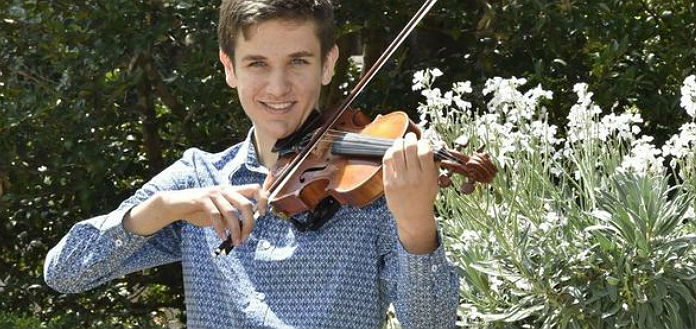 The 8 Semi-Finalists have today been announced at the 2017 Australian Kendall National Violin Competition, in Sydney, Australia.
Regarded as one of Australia's most important domestic development prizes for violinists 23 years and younger, the 1st prize winner will receive a violin crafted by Polish-Australian luthier, Michal Prokop – and a number of domestic concert engagements.
The 2017 Semi-Finalists are:
Sarah Chang

James Chen

Mitzi Gardner

Amy Huang

Emmalena Huning

Gemma Lee

Riley Skevington

Johnny van Gend
The Semi-Final round will be held on August 6th at the Sydney Conservatorium of Music.
Previous 1st prize winners include VC Artist Ray Chen.
PICTURED: 2017 Australian Kendall National Violin Competition Semi-Finalist, Johnny van Gend