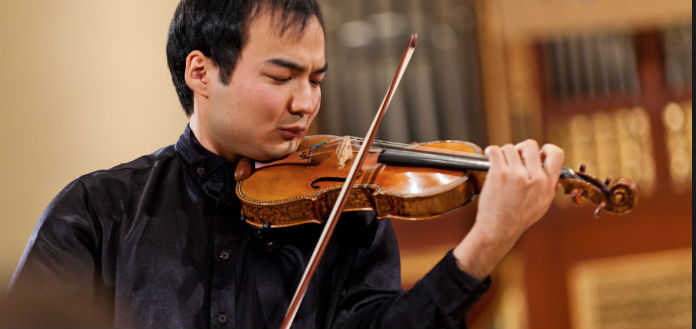 The 6 Semi-Finalists have today been announced at the 2016 George Enescu International Violin Competition in Romania - including VC Young Artist Erzhan Kulibaev.
The 6 2016 Semi-Finalists are:
VC Young Artist Erzhan Kulibaev (Kazakhstan)

Ioana Cristina Goicea (Romania)
Hwapyung Yoo (South Korea)
Alexandra Lomeiko (New Zeeland)
Gyehee Kim (South Korea)
Donghyun Kim (South Korea)
The 1st prize winner will receive 15,000 EUR (US $17,000) plus a number of important international performance invitations.
This year's jury includes violinists Pierre Amoyal and Silvia Marcovici, cellists Natalia Gutman, David Geringas and Arto Noras – and pianists Peter Donohoe, Dana Borșan and Andrei Pisarev.
Previous major prize winners include: Silvia Marcovici, Philip Hirshchhorn, Alexandru Tomescu and Valery Sokolov – and VC Young Artists Alexandra Conunova & Fedor Rudin.
PICTURED: 2016 Enescu International Violin Competition Semi-Finalist, VC Young Artist Erzhan Kulibaev

 

from Kazakhstan