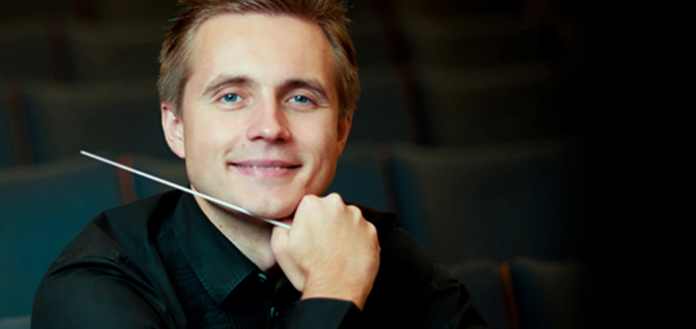 He succeeds Vladimir Jurowski, who has served in the role since 2011.
Petrenko will start the position on September 1st, 2021, at the same time he begins as Music Director of London's Royal Philharmonic Orchestra.
The Russian conductor has been collaborating with the State Acedmic Symphony Orchestra of Russia since the early 2000s, and in 2016, he became a Principal Guest Conductor. Since that time, he has performed with the ensemble more than 50 times in Russia and abroad.
"It is a great honor for me to become the Artistic Director of one of the world's finest orchestras, to continue the proud history it represents, from its foundation by Alexander Gauk, and expansion under Evgeny Svetlanov and many other conductors, and to develop its profile into the future, in Russia and on the international stage," Petrenko said. "The orchestra boasts a magnificent team of musicians, and a huge artistic potential. I am so much looking forward to our many concerts together in Moscow and beyond in the upcoming years. Classical music, especially that of the Russian tradition, deserves an even wider recognition and will become a very important source of inspiration and optimism in such difficult times. Our art is a vital force in making the world a better place!"
"We are very grateful to Vladimir Jurowski for the years he has dedicated to the development of the orchestra," said Olga Lubimova, Minister of Culture of the Russian Federation. "Under his guidance the Svetlanov State Symphony Orchestra of Russia realized many outstanding projects, including numerous world premieres, and we look forward to a strong continuity in the leadership of the orchestra in the coming years. Vasily Petrenko is well known to the orchestra, bringing an ideal combination of great responsibility and a creative approach to their collaborations. I have no doubt that he will preserve the glorious traditions and the high reputation of the orchestra, and enhance their new projects together with his own distinctive abilities."