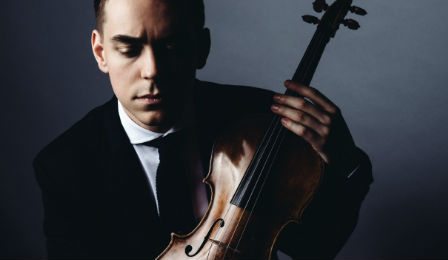 The 38 candidates have today been announced for the 2015 Tokyo International Viola Competition, to be held in Japan from the 30th May to 7th June, 2015.
The 38 opening round competitors are:
Loïc Abdelfettah from France
Tomohiro Arita from Japan
Nail Bakiev from Russia
Benjamin Beck from France
Andrea Burger from Swisterland
Heejin Chang from South Korea
Louise Desjardins from France
Mari Fukazawa from Japan
Andrew Gonzalez from the United States
Yitong Guo from China
Xiaoti Guo from China
Yuko Hara from Japan
Léa Hennino from France
Izumi Hosokawa from Japan
Kevin Hsu from the United States
Eleanor Kendra James from Canada
Georgy Kovalev from Russia/Germany
Ching Han Lin from Taiwan
Matthew Lipman from the United States
Wenhong Luo from China
Agnès Mauri Galik from Spain/Poland
Grigory Maximenko from Russia
Alexander Mitchell from the United Kingdom
Kangryun Nam from South Korea
Kangrok Nam from South Korea
Wakana Ono from Japan
Yury Ozhegov from Russia
Jesus Rodriguez Gonzalez from Spain
Yu Cheng Shi from China
Xiaohan Sun from China
Ayako Tahara from Japan
Hiyoli Togawa from Japan
Kei Tojo from Japan
Shih Hsien Tsai from Taiwan
Christoph Vandory from Germany
Wei Wan from China
Zsche Chuang Rimbo Wong from China
Xinyi Xu from China
The final round will be held on the 5th and 6th of June, with this year's 1st prize winner to receive JPY 1,000,000 (US $8500) and a viola made and donated by Robert Blaszauer.
This year's jury comprises: President Nobuko Imai, Antoine Tamestit, Pamela Frank, Hariolf Schlichtig and Ichiro Nodaira.
Former 1st prize winners include VC 'Artist' Sergey Malov.
PICTURED: 2015 Competitor, Matthew Lipman from the United States