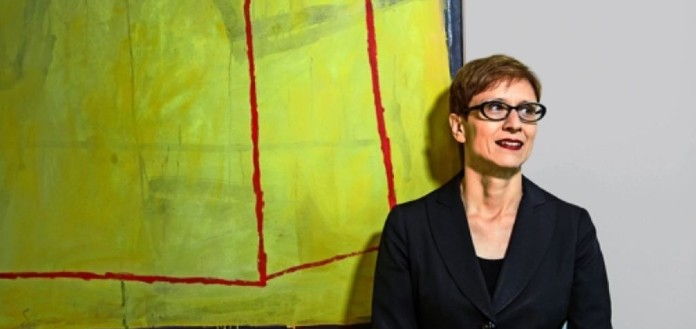 The Violin Channel recently caught up with Dr. Regula Rapp, President of the Stuttgart University of Music and host of the inaugural Stuttgart International Violin Competition - set to take place in Stuttgart, Germany in February 2021.
What is the main mission for hosting a new violin competition – and what do you hope can be achieved?
"The Foundation, with the aim of supporting great violinists, thinks that competitions in general are an effective tool to find talent from around world and bring them to Stuttgart.
With this competition, we are also looking forward to enriching the cultural life in Stuttgart"
How important do you feel competitions are for launching a young musician's performance career?
"Of course there is no guarantee of a successful career after having won a competition, but it can definitely help as a kind of "go ahead".  
After the competitions, it will be of crucial importance to stay in close contact with the orchestras and festivals"
There are many competitions today and many 1st, 2nd and 3rd prize winners, what do you feel are the differentiating elements that propel some young musicians to a successful and sustainable performance career?
"It will be important for the winners to build up relationships and to network with orchestras, etc...
Also, it will be of great advantage if a competition prize includes a loan instrument"
How did this collaboration between the Stuttgart University of Music, the Stuttgart Philharmonic Orchestra, and the Guadagnini Foundation come together?
"The University is in the lucky position that the Guadagnini Foundation chose us as their partners.
We are grateful that our string department is very strong and internationally successful"
How did you go about selecting your jury? 
"The 24 elected young talents expect to be judged impartially, in a fair and transparent way.
As members of the jury, we asked professionals from different areas: soloists, university professors, well known string quartet players and critics"
How important is fairness and transparency in your voting process? What initiative do you have in place to ensure an unbiased result?
"Fairness and transparency are always our main concern.
For us, it was therefore of great importance to have a balanced jury -  not only comprised of professors and academic staff, for example"
If someone wants to apply for your 2021 competition, how should they go about this?
"The interested violin students or players should visit our website, which displays the application process in a very user-friendly and clear manner.  
Please take into consideration that due to the COVID-19 pandemic, we've decided that all applicants will be able to do a home recording without accompaniment for the selected Mozart concerto. 
The Guadagnini Foundation and the Stuttgart State University of Music and Performing Arts are very much looking forward to welcoming a lot of international violin talents in Stuttgart in February 2021!"