VC LIVE | Audi Summer Concerts 2020 - Live From Ingolstadt, Germany [LIVESTREAM]
Watch the Audi Summer Concerts 2020 live on The Violin Channel – direct from Ingolstadt, Germany
Watch the Audi Summer Concerts 2020 live on The Violin Channel – direct from Ingolstadt, Germany
Watch the Audi Summer Concerts 2020 live on The Violin Channel – direct from Ingolstadt, Germany.
Celebrating its 30th Anniversary this year, the open air concerts, hosted and supported by the Audi luxury car company, will feature four concerts streamed live from the Audi Museum and Industrial Park.
"I am especially pleased that, with this anniversary edition of the Audi Sommerkonzerte, we can not only reach out online to music lovers all over the world but also, in so far as the coronavirus permits, can play in direct contact to small audiences," Artistic Director Lisa Batiashvili has said.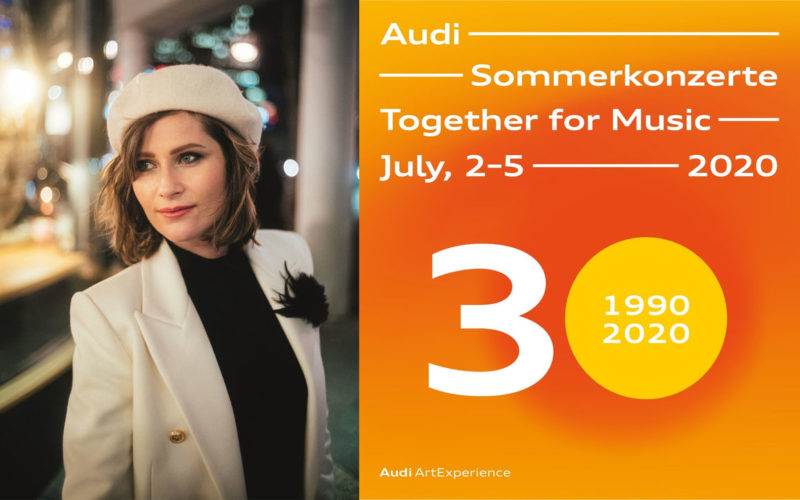 AUDI SUMMER CONCERTS 2020
LIVE FROM  INGOLSTADT 
THURSDAY JULY 2ND 2020 - 3:00 PM (EST)
'THE POWER OF NATURE'
Today's program features Schubert's 'Trout' Piano Quintet in A Major - with violinist Lisa Batiashvili, pianist Alice Sara Ott, violist Antoine Tamestit, cellist Maximilian Hornung and double-bassist Nabil Shehata. 

FRIDAY JULY 3RD 2020 - 2:00 PM (EST)
'MUSIC ESSENTIALS'
Today's program features Haydn's 'London' Symphony in D Major, Britten's 'Les Illuminations' and Wagner's 'Siegfried-Idyll' - with conductor Iván Fischer and the Budapest Festival Orchestra
SATURDAY JULY 4TH 2020 - 3:00 PM (EST) 
'BEETHOVEN AROUND THE WORLD'
Today's program features Beethoven's String Quartet in G Major Op. 18 No. 2 and No. 14 in C Minor - with the Quatuor Ébène
SUNDAY JULY 5TH 2020 - 2:00 PM (EST)
'TOGETHER FOR MUSIC'
Tonight's program features Shostakovich's Cello Concerto No. 1 in E-Flat Major and Haydn's Symphony No. 101 in D Major - with violinist Lisa Batiashvili, cellist Maximilian Hornung, conductor François Leleux and the Camerata Salzburg