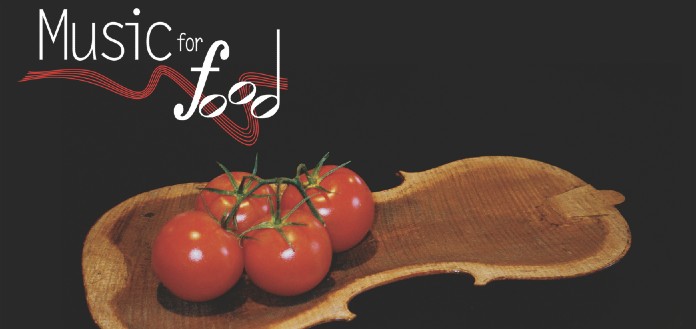 We're coming to you from Denver, Colorado for the ninth and final concert in the Music for Food Virtual Chapter Tour.
The concert features musicians from Colorado performing works by Bach, Piazzolla, Caroline Shaw, Led Zeppelin, and more.
All donations from this concert will be sent to Metro Caring, Denver's leading anti-hunger organization. Donations can be made online here.
Keoni Bolding (Viola)
Bach | Cello Suite in E-flat Major, BWV 1010: Bourree I/II, Gigue
Brune Macary (Baroque Violin)
Andrew Giordano (Violin) | Nathália Kato Giordano (Piano)
Jake Saunders (Cello) | Stephanie Mientka (Viola)
Shaw | Limestone & Felt
Bunch | Three American Folk Hymn Settings
Aria Cheregosha (Viola) | Lauren Spaulding (Viola)
Spinphony (Electric String Quartet)
Zeppelin | Stairway to Heaven
Michael Brook (Violin) | Brune Macary (Violin) | Lauren Spaulding (Viola) | Joseph Howe (Cello) | Nicholas Recuber (Double bass)
Carrettin | Overture for a Changing World
Jamie Clark (Cello) | Damien Francoeur-Krzyzek (Piano)
Sullivan | Dream Fragments (2022)