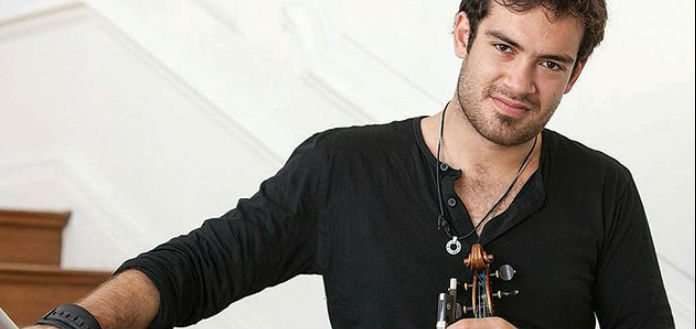 With the 2019 Concours Musical International de Montréal reaching its final stages in Montreal, VC recently caught up with a number of former prize winners to get a better understanding of their time at the competition – and the opportunities the triennial event has since presented.
In a VC-exclusive blog, Belgium violinist and former 1st Prize winner, VC Young Artist Marc Bouchkov talks us through his 2013 experience:
"Montreal Competition, each time I remember this moment of my life I am becoming very nostalgic. I must admit this was one of the greatest moments of my musical life!
Yes musical, because of the warmth the people showed there upon arrival, and the ideal conditions in which the competition takes place. It inspires to play music from the heart and not only the "right notes in the right moment".
My first impression coming out of the terminal at the airport: "Wow, I have a good feeling about this!"
I had an amazing host family, which gave me all the freedom and positive surrounding needed. I felt like a prince who only had to worry about practicing and playing the best way possible!
I recall preparing the competition because it was the time when I was still sitting in the NDR sinfonieorchester as tutti, and I had (believe it or not) plenty of organized time to practice and study. I always wanted to challenge myself. But this I guess is something that will never leave me alone )
I also can remember many people willing me that "I'm not ready" or that "why am I doing it now" or things like this, which really gave me extra motivation to do it! Probably to prove something to myself and the others?
Can't say this is a really honorable reason, but well, it worked out in the end.
I think my experience in Montreal wouldn't have been the same if there wasn't Queen Elizabeth one year earlier. I had the chance to see and analyze the reactions of many wonderful players back then in the Chapel. I remembered that the more humble and relaxed you relate to the "judging process" and the more you think of it as a "série of recitals" and not of "rounds", the more you feel like a musician. 
If not, you're just another "contestant" taking part in a "competition".
I like to think of these events more as a "competition with oneself".
You need to be ready to deliver the 100% of your possibilities. The closest you come to your own 100%, the closest you are to be a winner. Maybe it doesn't always fit with the expectations of some of the jury members, but you have to try to convince them.
I remember one of the most memorable moment was for me the time when my host (who used to have a drum set in his house) was giving me a super rock metronome for the finale of Tchaikovsky Violin concerto. My god, we had so much fun. Of course after the results, I believe we had such a nice party and evening, in the beautiful old cafes and bars of Montreal. It was simply great. 
The competition assisted me in many ways afterwards, giving me the possibility to perform in great halls and with great conductors and orchestras. My visit card got somehow more solid)
But above all, the fact itself just encourages to believe in oneself more, and be a bit more self-confident. It reminds you in the darkest moments, that you actually "achieved" something! And we all know that those moments arrive quite often in a musician's life!
The predisposition of the jury towards the musicality of each player was really outstanding. I remember very different players, with different personalities, being recognized and pushed through. 
This is something which really marked me on a very good way. 
I will always remember this time as one of my favorite musical challenge ever!
I wish all the candidates of this year a lot of concentration, fun and of course enjoyment!
-Marc"
Watch the 2019 Montreal International Violin Competition live on The Violin Channel – direct from Montreal, Québec, Canada.