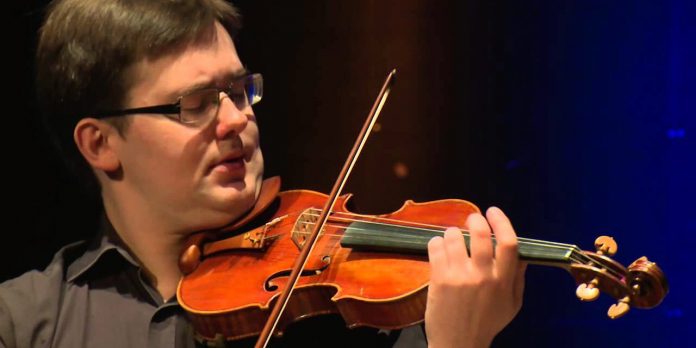 The Philharmonia Orchestra, in London, has this week announced the appointment of 31-year-old Dutch-American violinist Benjamin Marquise Gilmore as its new Joint Concertmaster - effective from the commencement of the 2019-20 season.
A graduate of the Yehudi Menuhin School and the Vienna Conservatory, Benjamin is a former prize winner at the Oskar Back and Joseph Joachim International Violin Competitions.
He currently serves as Concertmaster of the Scottish Chamber Orchestra and the Chamber Orchestra of Europe.
Benjamin will share the role with longstanding Philharmonia Orchestra Concertmaster Zsolt-Tihamér Visontay.
https://www.youtube.com/watch?v=P6eLRtS0ilQ;showinfo=0;autohide=1
BENJAMIN MARQUISE GILMORE | BEETHOVEN VIOLIN CONCERTO | HENDRIK VESTMANN & NDR RADIOPHILHARMONIE | 2015 JOSEPH JOACHIM INTERNATIONAL VIOLIN COMPETITION HANNOVER | 4TH PRIZE