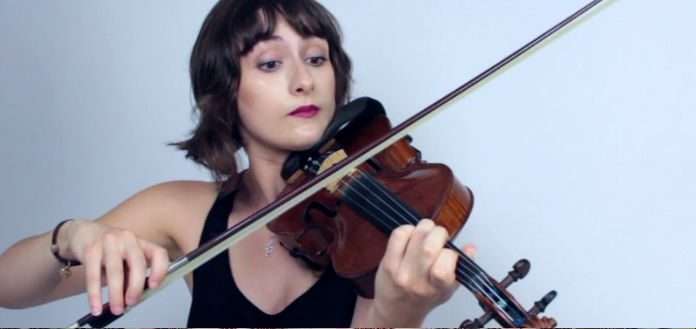 26-year-old violinist Elena Abad, from Spain, has this week been awarded the 2019 Trinity Laban Gold Medal — at the Southbank Centre, in London.
The college accolade is awarded annually to an outstanding student or recent alumni of the Trinity Laban Conservatoire of Music, in London.
A graduate of the Guildhall School of Music and the Trinity Laban Conservatoire, where she studies with Professor Ofer Falk, Abad is a former prize winner at the Ciudad de Bollullos and Rosario National Music Competitions.
In the final round, Elena performed Fritz Kreisler's Recitativo and Scherzo - plus her own original arrangement of Queen's Bohemian Rhapsody for Solo Violin.
ELENA ABAD | QUEEN | BOHEMIAN RHAPSODY (ARR. SOLO VIOLIN)
This year's jury comprised Trinity Laban Conservatoire Director of Music Havilland Willshire, Classic FM's Managing Editor Sam Jackson - and trumpet player Alison Balsom.
"What an honour to experience such a wonderful Southbank Centre concert - I almost forgot this was a competition ... this was a staggeringly diverse evening of music with clever and creative programming," Alison Balsom has said.