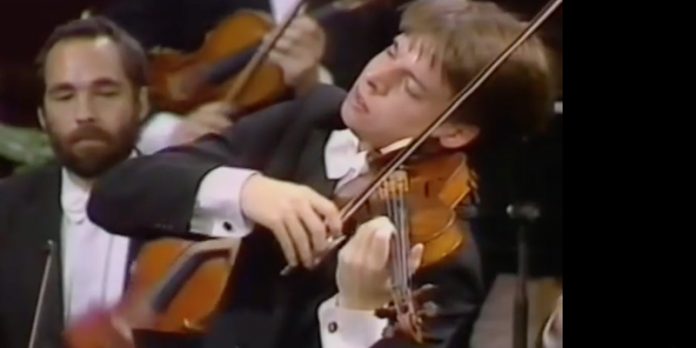 Incredible 1990 archival performance of the then 22-year-old Joshua Bell performing Beethoven's Violin Concerto in D Major - with conductor Claus Peter Flor and the Philharmonia Orchestra.
Recorded live at London's Royal Albert Hall - as part of the 1990 BBC Proms Festival.
It has been announced this week that Joshua has married longtime girlfriend, soprano Larisa Martinez - in a private ceremony in New York.
JOSHUA BELL | BEETHOVEN VIOLIN CONCERTO IN D MAJOR | CLAUS PETER FLOR & PHILHARMONIA ORCHESTRA | 1990 BBC PROMS FESTIVAL | 22-YEARS-OLD