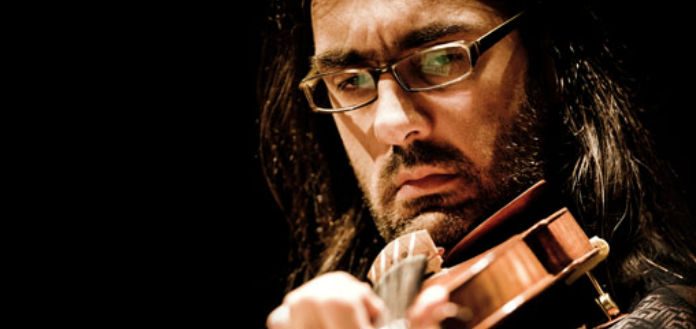 It has been announced this week that superstar Greek violinist Leonidas Kavakos has signed a new exclusive recording contract with Sony Classical.
"It feels like Leonidas Kavakos is at the height of his astonishing powers today ... very few musicians enjoy their peers' respect to a similar degree ..." Sony Music Masterworks President Bogdan Roscic has said.
"It is a great moment to welcome this outstanding artist to Sony Classical ... our ambition is to produce new reference recordings of the most important violin repertoire with him - for many years to come," he has said.
The 50-year-old's upcoming projects with the label will include a recording of Beethoven's Violin Concerto with the Bavarian Radio Symphony - plus a double disc recording of J.S. Bach's Solo Sonatas and Partitas.
From 2006-2012, Leonidas recorded three albums on the Sony Classical label - before moving to Decca Classics.
"It is very exciting to be returning to Sony Classical for some of the most important and challenging violin repertoire ... after recording music by Mozart, Mendelssohn and Brahms, I turn to Beethoven's glorious violin concerto and Bach's Sonatas and Partitas ... " Leonidas has said.
"I am delighted to be joining the Sony Classical family in sharing the mission of bringing the music of great Masters to audiences in every corner of the globe," he has said.