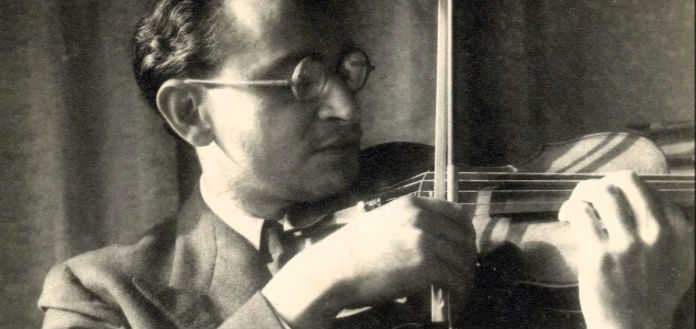 Austrian-born violinist Max Rostal died on this day in 1991 – aged 86.
A student of Carl Flesch, he is remembered as one of the eminent virtuosi of the 20th Century. He served distinguished teaching positions at the Berlin Hochschule, the Guildhall School of Music & Drama, the Musikhochschule Köln and the Conservatory in Bern.
Mr Rostal premiered a number of important works – including Alan Bush's Violin Concerto and Benjamin Frankel's 1st Solo Sonata.
MAX ROSTAL | BARTOK | VIOLIN CONCERTO NO. 2 | MALCOLM SARGENT & LONDON SYMPHONY ORCHESTRA
MAX ROSTAL & FRANZ OSBORN | BEETHOVEN | SONATA NO. 8 IN G MAJOR | 1ST MVT 
https://www.youtube.com/watch?v=7WD4rNe0Ppg&showinfo=0&autohide=1
MAX ROSTAL & MONIQUE HAAS | RAVEL | VIOLIN SONATA | 1ST MVT