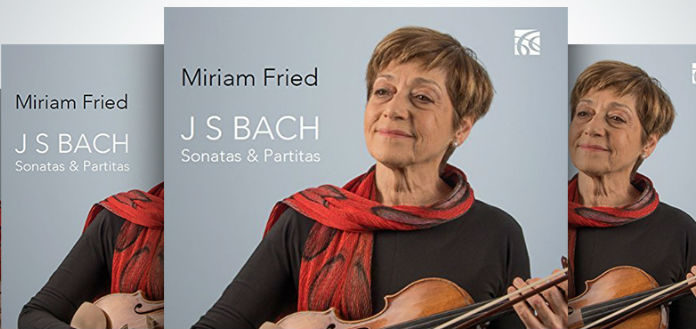 And the winners are in!
The following 5 lucky VC members will each be receiving a fresh-off-the-press newly-released CD copy of violinist Miriam Fried's new album 'J.S. Bach: Sonatas & Partitas'.
Taken from a live recording environment in Jerusalem, the new disc features all 6 Johann Sebastian Bach solo violin sonatas and partitas.
Murray Lai from the United States
Chin T. Kang from the United States
Julius Chandler from the United States
Caroline Prosseda from Canada
Mary Anne Jeung from Taiwan
Congratulations to our winners and please stay tuned for more exciting VC giveaways.
Track previews available now on Amazon and iTunes: