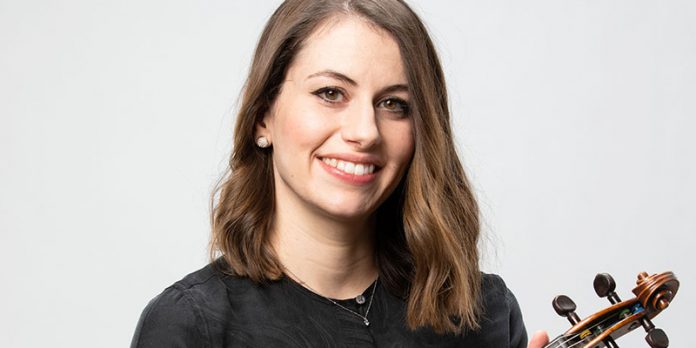 The Cincinnati Symphony Orchestra has today announced the appointment of American violinist Stefani Matsuo (nee Collins) as its new Concertmaster - effective from the commencement of the 2019-2020 season.
A graduate of the Cleveland Institute of Music and The Juilliard School, Stefani joined the ensemble in 2015 - and has served as Associate Concertmaster since 2018.
"Stefani has consistently demonstrated remarkable artistry and leadership ... throughout the audition process, her playing set Stefani apart from the competition ..." Music Director Louis Langrée has today said.
"I am confident in her extraordinary abilities and am thrilled she is serving in this vital role of Concertmaster moving forward,' he has said.
"I have worked toward this my entire career and am truly honored to be appointed Concertmaster of the CSO ..." Stefani has today said.
"This is an orchestra respected around the world and steeped in great artistry ... I embrace the enormous responsibilities that come with this pivotal role and look forward to making music with my colleagues and serving this great community for years to come," she has said.
Stefani will replace Timothy Lees - who stepped down from the ensemble in March of this year due to a persistent and ongoing nerve injury affecting two fingers in his left hand.