Warner Classics Awarded 'Label of Year' at Classical Music Oscars
Warner Classics has been announced as the classical music 'Record Label of the Year' at the prestigious Gramophone Awards, in London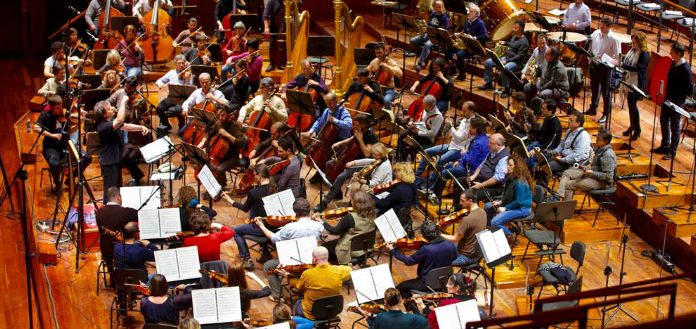 LONDON – Warner Classics has been announced as the classical music 'Record Label of the Year' at the prestigious Gramophone Awards, in London.
"Who would have thought in 2012, when the catalogues of EMI and Virgin were sold to Warner in an unstable climate, that four years later the label Warner Classics would receive the prestigious and coveted accolade of Gramophone Label of the Year?" President Alain Lanceron has said.
"It is the proof that the guiding principles that led us to revive this label, with important new signings alongside deep catalogue exploitation, has borne fruit and that Warner Classics today holds a place in the hearts of classical music lovers all over the world …" he has said.
VC Artist Vilde Frang was earlier this month awarded Grammphone's 'Concerto Recording of the Year' accolade – for her 2016 Warner Classics release of the Britten and Korngold Violin Concertos, with conductor James Gaffigan and the Frankfurt Radio Symphony.
Period violinist, Rachel Rodger was awarded the 'Baroque Instrumental' category prize – whilst the London's Guildhall School of Music-based Heath String Quartet presented the 'Chamber Music' accolade.
The Grammophone 'Lifetime Achievement Award' was awarded to legendary German singer Christa Ludwig.
Pianist, Daniil Trifonov was awarded  '2016 Artist of the Year'.