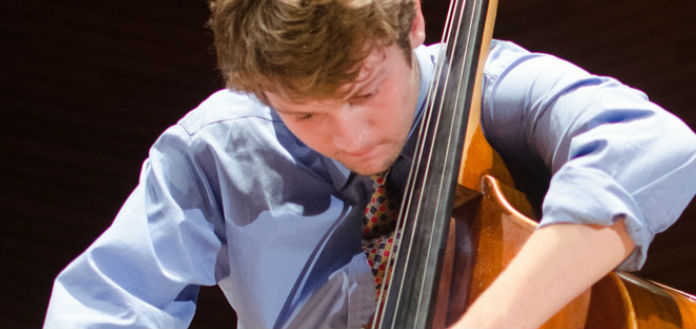 19 year old double bassist, William Langlie-Miletich has today been announced as the 1st prize winner at the 31st Annual Irving M. Klein International String Competition, in San Francisco.
A student of Edgar Meyer and Harold Robinson at the Curtis Institute of Music, William will received US $13,000 - and a number of important performance opportunities.
2nd, 3rd and 4th prizes were awarded to cellist Coleman Itzkoff, violinist Alina Kobialka and violinist Evin Blomberg.
"The jury at the 31st Klein Competition was so impressed with the extraordinary musicianship of the nine Semifinalists that they broke with tradition to invite four, rather than the usual three, to take part in the final round, held on Friday evening at the San Francisco Conservatory of Music," Competition Artistic Director, Mitchell Sardou Klein has told The Violin Channel.
"I am pleased to say that the four Finalists proved to be as brilliant and diverse as hoped, resulting in Final performances as fine as we have ever experienced at the Klein," he has said.
This jury's comprised: Giancarlo Aquilanti, Janet Horvath, Jodi Levitz, Melvin Margolis, Donna Mudge, Amy Schwartz Moretti, Ian Swensen, and Margaret Tait.
Open to string players aged 15 to 23, it is widely recognised as one of America's most important development prizes – with previous 1st prize winners including Jennifer Koh, Vadim Gluzman and Frank Huang – and VC 'Artists' Tessa Lark, Nikki Chooi and Zlatomir Fung.