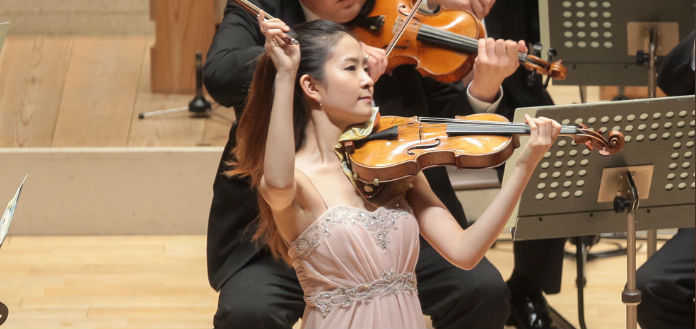 25 year old VC 'Young Artist' YooJin Jang, from South Korea has been awarded 1st prize at the 2016 Sendai international Violin Competition, in Sendai, Japan.
2nd and 3rd prizes were awarded to 20 year old Stephen Kim from the United States - and 24 year old Naoka Aoki from Japan.
4th, 5th and 6th prizes were awarded to 21 year old Anna Savkina from Russia, 23 year old Meruert Karmenova from Kazakhstan and 21 year old Seiji Okamoto from Japan.
A student of Miriam Fried at the New England Conservatory, Yoojin is a former major prize winner at the Munetsugu Angel, Indianapolis, Michael Hill and Menuhin International Violin Competitions.
She will receive JPY 3,000,000 (US $25,000), a CD recording – and a number of prestigious international performance opportunities.
Full play-back of all rounds available at: http://bit.ly/1qESprD
Previous 1st prize winners include: VC 'Young Artists' Richard Lin & Clara Jumi Kang.