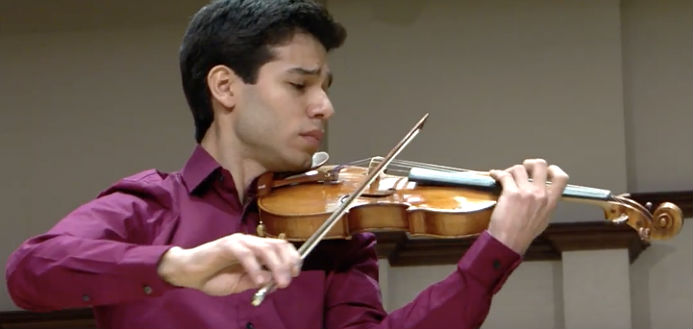 Final Round of the 2018 21st Annual Sphinx Competition - recorded with conductor Carlos Miguel Prieto and the Sphinx Symphony Orchestra.
Featuring 2018 Senior Prize winning performances by: 22 year old Venezuelian-American violinist Ruben Rengel, 19 year old cellist Gabriel Martins and 21 year old violinist Randall Goosby.
Recorded on Sunday, February 4th - live from Detroit's Orchestra Hall.
https://www.youtube.com/watch?v=_Z_KG5SVuhs
PICTURED: 2018 SPHINX COMPETITION SENIOR 1ST PRIZE WINNER, RUBEN RENGEL