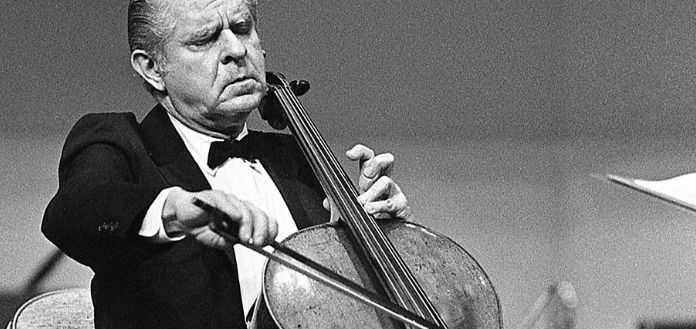 Celebrated American cellist and pedagogue Leonard Rose was born on this day in 1918.
He served as Principal Cellist of the NBC Symphony Orchestra, The Cleveland Orchestra and the New York Philharmonic – and held a distinguished teaching position at The Juilliard School.
His famed students included Yo-Yo Ma, Lynn Harrell, John Sant'Ambrogio, Desmond Hoebig, Matt Haimovitz, Fred Sherry, Donald Whitton, Myung-wha Chung and Sara Sant'Ambrogio.
Mr Rose passed away in 1984 from leukemia - aged 66.
LEONARD ROSE & GLEN GOULD | BEETHOVEN | CELLO SONATA OP. 69 | 1ST MVT
LEONARD ROSE | BLOCH | SCHELOMO | LORIN MAAZEL & THE CLEVELAND ORCHESTRA
LEONARD ROSE | SCHUMANN | CELLO CONCERTO | LEONARD BERNSTEIN & NEW YORK PHILHARMONIC