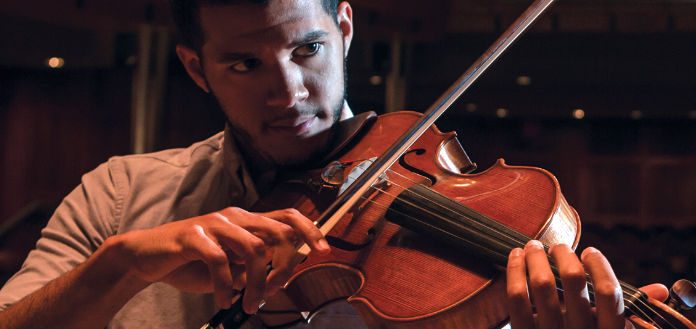 Applications are now open for the 2019-2021 Cincinnati Symphony Orchestra/University of Cincinnati College-Conservatory of Music Diversity Fellowship Program – created with the mission of making American orchestras more inclusive.
Founded in 2015 with a generous grant from The Andrew W. Mellon Foundation, the 2 year student program offers excellence-based orchestral and professional development training for up to 5 early-career violinists, violists, cellists or double bassists - who represent historically underrepresented populations.
Those selected will be provided 5 weeks of performance opportunities per season with the Cincinnati Symphony  Orchestra - plus a full tuition scholarship to a Masters of Music or Artists Diploma degree program at the University of Cincinnati College-Conservatory of Music.
An annual stipend of US $10,000 will be provided to all recipients - plus an US $8,000 per season salary for performing with the ensemble.
"Orchestras must better reflect the communities they serve, and this program exemplifies our commitment," Cincinnati Symphony Orchestra President Jonathan Martin has told The Violin Channel.
"This program positions musicians for a bright future."
Applications to be received by: 1st December, 2018.
For further details, visit: https://bit.ly/2nNWE5B