Dallas Symphony Hosting 2020 Women in Classical Music Symposium
The symposium will feature performances, talks, public keynote presentations and panel discussions on topics relevant to women in the classical music industry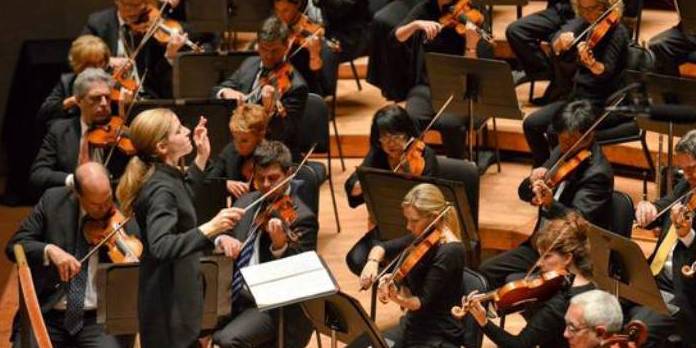 This week, Dallas Symphony Orchestra will commence their 2020 "Women in Classical Music Symposium" in-person and virtually from the 8th to the 11th of November.
The Symposium will include networking events, performances and opportunities for peer engagement on the unique experiences of women in classical music.
This year's gathering will honor New York Philharmonic President Deborah Borda, violinist Hilary Hahn and composer Katherine Balch.
"Though we were optimistic that a large, in-person event would be able to happen, we know that the current realities make it difficult for people to travel and gather," Dallas Symphony President Kim Noltemy said.
For in-person attendees, masks and social distancing will be required at all times, and temperatures will be taken prior to entering the building. Planned performances will have no intermission.
For the symposium's full schedule, visit: www.womeninclassicalmusic.com/schedule
Get $15 off registration with special discount code: VIOLIN15