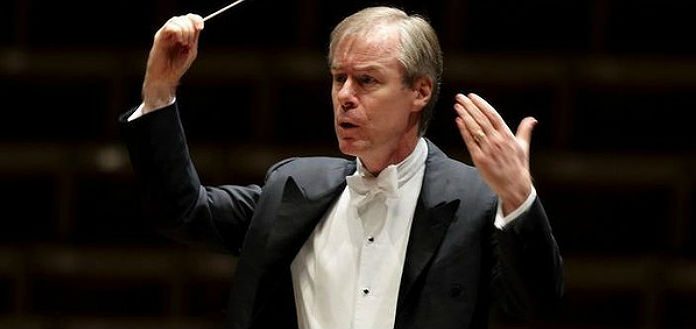 The Juilliard School has today announced the appointment of American conductor David Robertson as their new Director of Conducting Studies - effective from September 2018.
Maestro Robertson, who currently serves as Music Director of the St. Louis Symphony and as Chief Conductor and Artistic Director of the Sydney Symphony, will serve as principal teacher to all Juilliard School conducting degree students - and will work with selected students to assist him on major orchestral engagements.
"I am very pleased that David Robertson has accepted the position of director of conducting studies, distinguished visiting faculty, at Juilliard ... I have known David for many years and long admired his commitment to educating young musicians ..." Juilliard School President, Joseph W. Polisi has said.
"As one of the most distinguished conductors of our time, David's professional expertise and experience will allow our conducting students and our orchestral players to benefit enormously from his artistry," he has said.
Maestro Robertson will succeed former New York Philharmonic Music Director, Alan Gilbert in the role - who has served on visiting faculty since 2011.