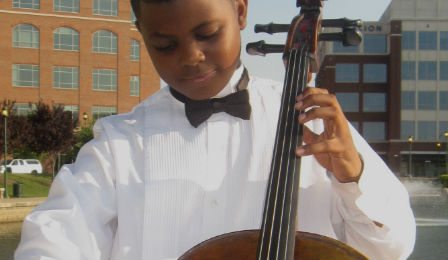 14 year old cellist Sterling Elliot has today been announced as the 2014 Junior Prize winner at the Sphinx Competition, in Detroit USA.
2nd Prize was awarded to 16 year old violist Mira Williams – and 3rd Prize to 16 year old violinist Hannah White.
A student of Michael Daniels in Newport News, Sterling is a former prize winner at the Richmond Symphony, Hilton Head and York River Concerto Competitions.
He will receive a $10,000 bursary.
The Sphinx Competition, held annually in Detroit, is open to American Black and Latino Junior High, High School and College students – and is aimed at the encouragement, development and recognition of classical music talent in the Black and Latin communities .
The Senior Final will be held on Sunday 23rd February - with the 1st prize winner to receive a $50,000 bursary.