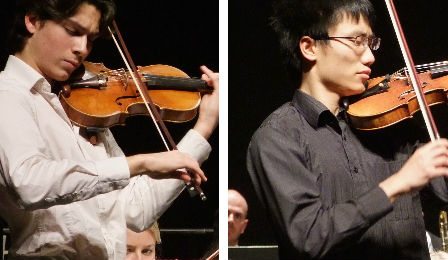 16 year old Nathan Mierdl, from France/Germany and 22 year old Jian Ren, from China have been announced as joint 2nd-prize winners at the 2014 Mirecourt International Violin Competition, in Lorraine, France.
3rd prize was awarded to 15 year old Elena Kyoko Cotrone, from France/Japan – and 4th prize to 19 year old Leon Keuffer, from Brazil.
No 1st prize was awarded.
Nathan and Jian will both receive €3,000 (USD $3800) – presented by the City of Mirecourt and the Lions Club.
The jury prize of a Yannick Le Canu bow, valued at €4,200, was awarded to Elena Kyoko Cotrone.
The audience prize of €500 was presented to Jian Ren.