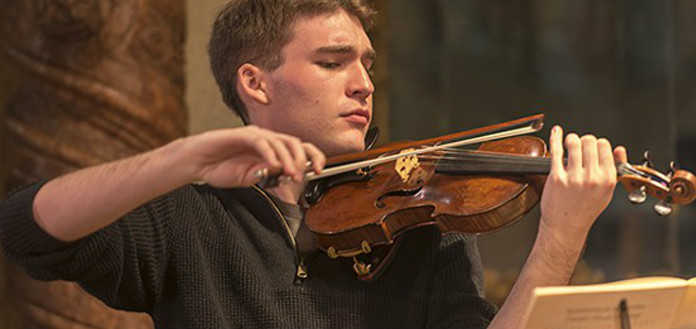 It has been announced today that the New England Conservatory of Music, in Boston has been generously gifted the 1714 'Joachim-Ma' Stradivari violin - from the estate of alumnus, violinist Si-Hon Ma.
Mr Ma purchased the Golden Period instrument, previously owned by Hungarian violin virtuoso Joseph Joachim, in 1967 - and performed on it regularly until his death in 2009.
It is believed the instrument was used, by Joachim for the premiere of the Brahms Violin Concerto.
A violin student at the school of Richard Burgin, Mr Ma served a long-term Professorship at the Kent State University and was the inventor of the 'Si-Hon Mute' - the first stringed instrument mute to be placed behind the bridge and not have to be removed when not in use.
The violin will be on temporary loan to 21 year old New England Conservatory student, Alexi Kenney - who just last month was awarded a coveted Avery Fisher Career Grant.